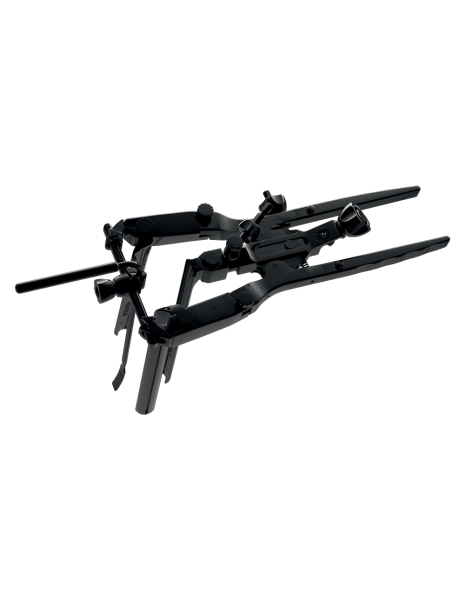 OTELO® LL
RADIOLUCENT LATERAL RETRACTOR
Radiolucent
The radiolucent carbon fiber blades allow optimal visualization of vertebral body structures. Fiber optic lighting illuminates surgical site and lengthening, and widening shims enable additonal soft tissue retraction.
Stable
The robust strong arm maintains retractor orientation and posterior shim and shim pin to further secure blade position.
Blade Angulation
The independent 15° cranial/caudal blade angulation provides additional distal exposure.
4th Blade Option
The independent 3rd blade and 4th blade offer anterior/posterior flexibility. Attachment points enable anterior or posterior retraction.