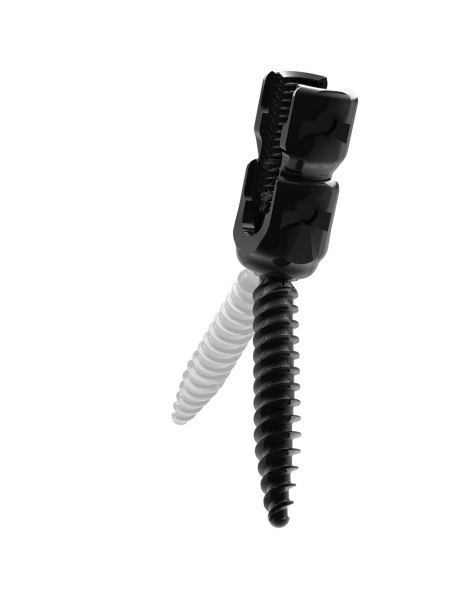 PERLA® TL SS
REDUCTION PEDICLE SCREW
Double Rod Diameter Compatibility
The PERLA® TL screw head is compatible with both Ø5.5 and Ø6 rods, for versatility in treating a wide range of pathology.
Dual Core and Double Thread Screw
The Dual Core creates a constant external diameter with a variable thread depth. This allows a better adaptation to the vertebra anatomy and improved screw resistance and bone purchase: deeper threads for cancellous bone and shorter thread for cortical bone. The Double Thread allows for a faster insertion to a single thread screw, reducing fatigue.
Reduction and Friction Head
The 14,5mm reduction capability and the 60° polyaxiality of the screw head allows to tolerate alignment discrepancies. Screw head friction is designed to keep the desired position.
Compact Set
All the instrumentation needed fits in only two boxes.