 STERILE IMPLANTS
Easy and Safe Implants Delivery
Spineart sterile packaging allows for easy and safe access to the implant.
Sterile packaging is composed of a double blister. Each blister is sealed by a Tyvek operculum to ensure sterility during the full shelf life period.
While the outer blister is manipulated outside the sterile field, the internal one remains safely sterile for a compliant transfer to the sterile field.
As no reprocessing is needed (decontamination, sterilization), healthcare facilities will save time and resources, that may be allocated to other areas.
Conversely, reprocessed implants arrive at healthcare facilities with an unknown number of reprocessing cycles.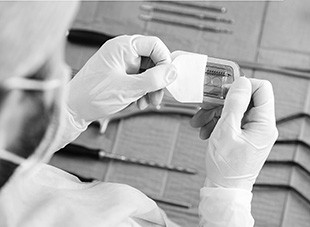 © Sylvain Rivaloro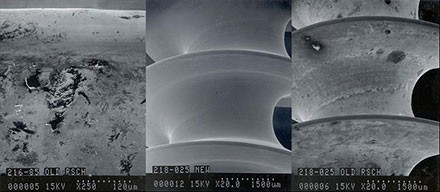 Repeated decontamination / sterilization may have a mechanical (abrasion and/or fretting) and/or electrochemical corrosion (contact with solutions and other metals) impact on the implant's surface.
Published research on the topic, shows a possibility of corrosion during the reprocessing of implants1 . This corrosion may cause metal defects which may lead to increased implant failures.
1 – Single-Use Screws and Plates. Joanna Ford (R&D Officer, SMTL), Graham Yarlett (HSDU Manager, Royal Glarmorgan Hospital), Gill Bailey (Contracts Officer, WHS), & Pete Philipps (Director, SMTL) Epub http://www.medidex.com/research/788-single-use-screws-and-plates.html