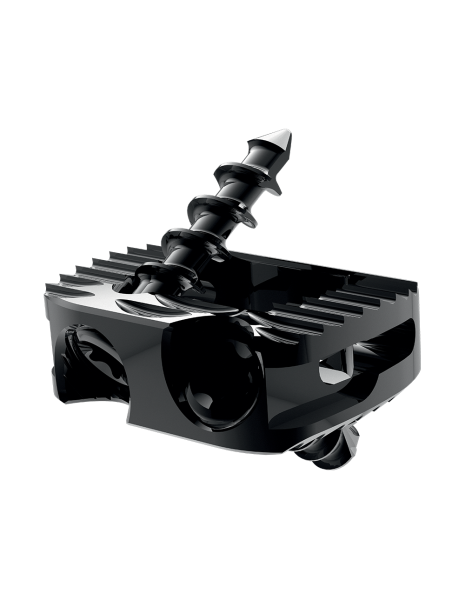 SCARLET® AC-T
CERVICAL SECURED CAGE
Secured Cage
The screws allow stabilization of the device. The screw head is micro-threaded and has conical shape. This feature secures the screw controlling potential risk of expulsion once locked into the cage.
Zero Profile
The screw heads are completely integrated in the cage. Implantation of a zero-profile implant has shown to reduce the incidence rate of dysphagia.
Simplicity of Use
The SCARLET® AC-T system combines in one implant interbody device and cervical plate. The profile of the implant allows for an anatomical fit between endplates. The SCARLET® AC-T system offers a lordotic option of 7°.
Titanium
The device features a large graft window. The titanium sandblasted surfaces of the implant facilitate primary stability.