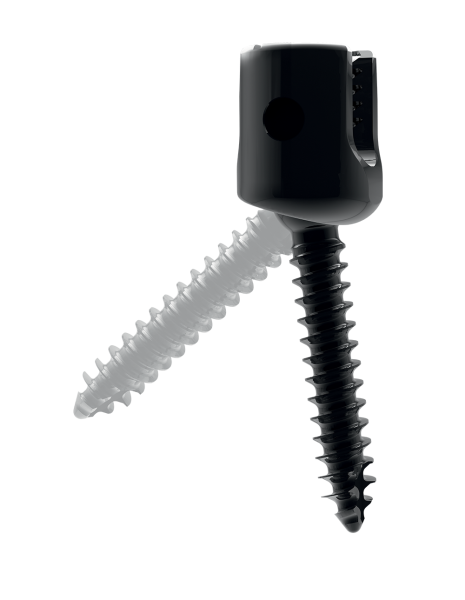 PERLA® CC
CRANIO-CAUDAL PREFERRED ANGLE SCREW
Low Profile Implants
Low profile screw head is designed to minimize anatomical interferences.
Friction Head
Screw head is designed to keep the desired position.
Self-tapping Screw Tip
Two cutting flutes enable the screw to be self-tapping.
Preferred Angle Cranio-Caudal
60° polyaxiality of the screw head accomodates alignment discrepancies, while a 45° preferred angulation in the Cranio-Caudal plane eases rod capturing.