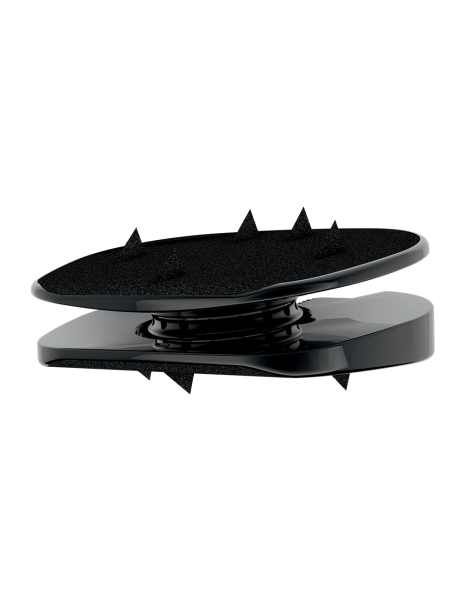 BAGUERA® L
LUMBAR DISC PROSTHESIS
Reduced MRI Artifact
The titanium plates, coated with Diamond-Like-Carbon (DLC) reduce artifacts under MRI and improve postoperative control.
Mobile or Fixed Nucleus
The BAGUERA® L concept allows the surgeon to choose the mobility of the nucleus intraoperatively, without changing the superior or inferior plates. The movement of the nucleus is restricted in respect to rotation movements.
Primary Stability
The porous titanium coating as well as the 5 upper and 5 lower fins, are designed for primary and secondary stability.
User Friendly Insertion
The BAGUERA® L set is composed of one box of specific and intuitive instruments for easy insertion.