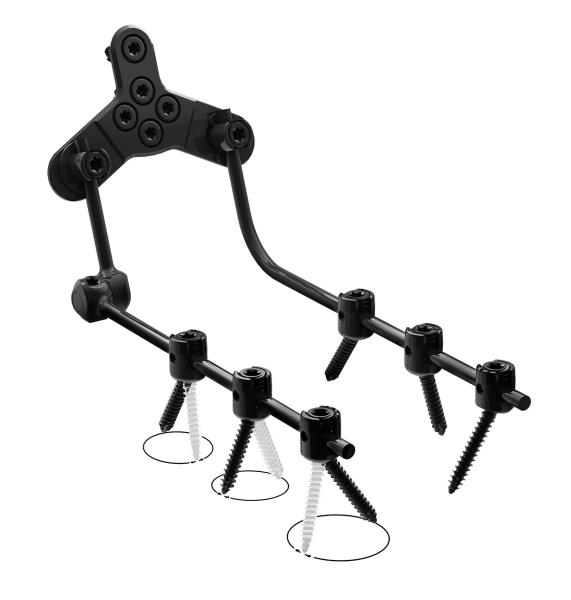 Comprehensive Screw Range
A variety of screws is available to address every surgical need including Polyaxial, Smooth Shank, Cranio-Caudal and Medio-Lateral preferred angle screws with 60° of polyaxiality.
Low Profile Implants
The low profile PERLA® OCT screw head is designed to minimize anatomical interference.
Compact Set
One compact set of intuitive instruments for posterior cervico-thoracic cases.One additional boxe is also available for occipital fixation procedures (provided separately). 
Versatile System
Choice of Adjustable Rod to Rod or Head to Head cross connectors to accommodate different constructs and anatomical needs.