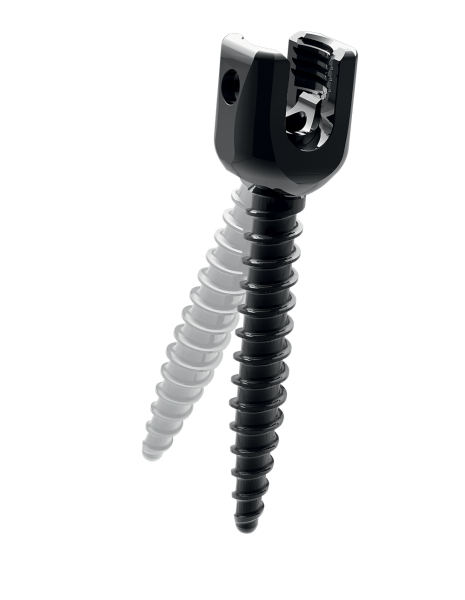 ROMEO®2 25S
SEMI-POLYAXIAL SAGITTAL SCREW
Semi-Polyaxial Cannulated Screw
25S screws restrict motion to half polyaxial range, combining benefits of polyaxial screws and monoaxial screws.
Sagittal Plane Correction
The 25S screws are designed to provide polyaxial freedom in the medial/lateral plane, but restrict motion in the cephalad/caudal plane to facilitate sagittal plane correction maneuvers.
Direct Compression/Distraction Maneuvers
Restricted motion of the 25S screw can be directed cranially or caudally, enabling direct parallel distraction and compression of vertebra.
Identification of the Fixed Area
The restricted motion side is indicated by a laser etch on the screw head.