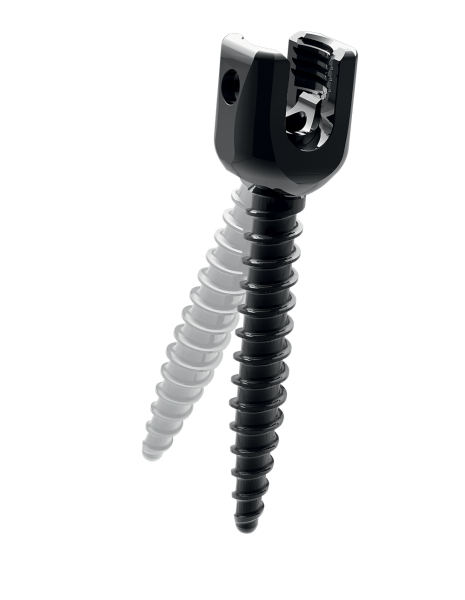 ROMEO®2 25S
SEMI-POLYAXIAL SAGITTAL SCREW
Semi-Polyaxial Cannulated Screw
The 25S screw has a specific head design offering 50° polyaxiality and a restricted motion side.
Sagittal Plane Correction
The 25S screw was developed to perform sagittal correction maneuvers in degenerative, trauma and deformity cases.
Comfort
The polyaxial area eases rod insertion like polyaxial screws. Better mechanical stress distribution during rod persuasion in comparison to mono screws. The restricted motion side enables parallel distraction or compression like monoaxial screws.
Precision
The controlled side reinforces sagittal correction maneuvers. The laser mark indicates the restricted motion side.