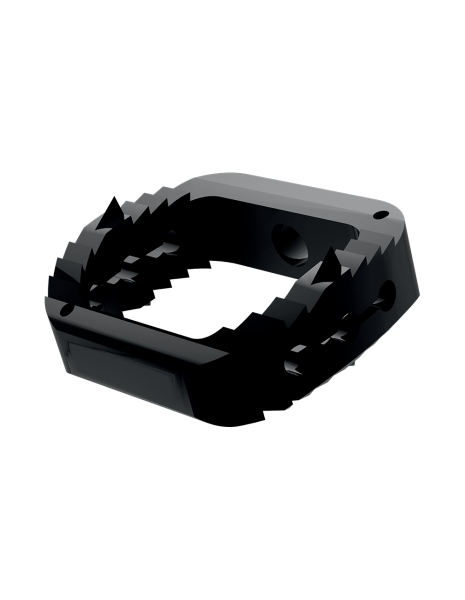 TRYPTIK® CA/CC
CERVICAL CAGES
Anatomical or Lordotic Shape
The anatomical shape of the TRYPTIK® CA and the lordotic profile of the TRYPTIK® CC are designed to facilitate their insertion and to improve the fit between the vertebral endplates.
Load Sharing Concept
The cage's slits are designed to enhance physiological compression load. This concept is intended to distribute axial load through the cage in order to stress the graft, creating a better environment for fusion.
Stabilizing & Securing Fins
The upper and lower teeth of the TRYPTIK® CC and the fins of the TRYPTIK® CA are designed to improve the cage's primary stability in the intervertebral space.
Large Graft Window
A large window allows for additional bone graft placement.