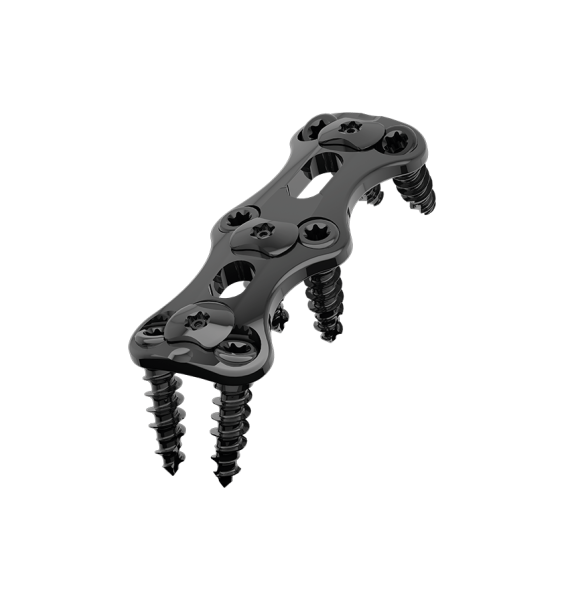 Tactile & Visual Locking Mechanism
Cams are rotated 90° to prevent screw backout. Cams provide visual confirmation that screws are secured.
Pre-Lordosed
Plates are lordotically pre-contoured decreasing time and effort to bend plate for patient fit. 
Low profile
Smooth surfaces decrease potential for soft tissue irritation.
Large Graft Visualization Windows
Large opening on plate provides view of graft and may facilitate plate orientation.