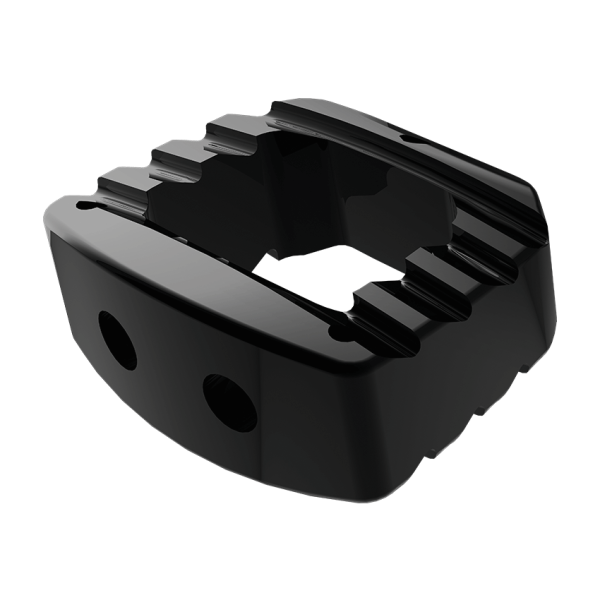 TALOS® C (HA)
CERVICAL CAGES
Lordotic and Convex Profiles
Convex and lordotic profiles to address patient anatomy and surgeon preferences.
HA PEEK
Osteoconductive surface*, biocompatible and radiolucent. HA PEEK material provides a bioactive surface and environment for faster healing with increased bony apposition.
Angled Teeth
Angled teeth provide primary stability.
Large Graft Window
The large graft window allows for bone graft placement and permits bony in-growth.
*Study evaluated the bone ongrowth of PEEK-OPTIMATM and PEEK-OPTIMATM HA Enhanced in a bone defect model in sheep. Data on file at Invibio. This has not been correlated with human clinical experience.
Walsh WE, et al. Does PEEK/HA Enhance Bone Formation Compared With PEEK in a Sheep Cervical Fusion Model? Clin Orthop Relat Res. 2016 Nov; 474(11):2364-2372.https://invibio.com/materials/peek-optimal-ha-enhanced