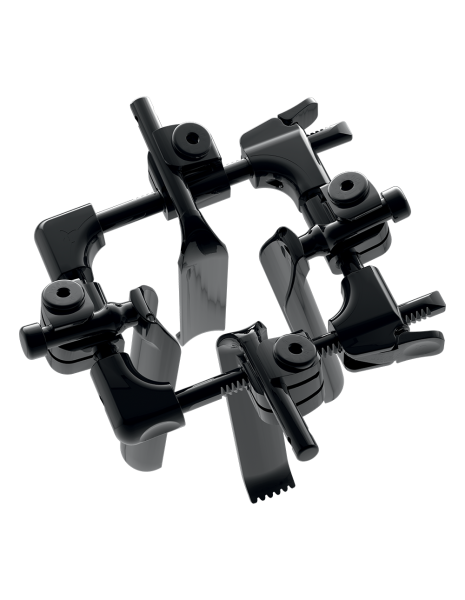 OTELO® MIS
RADIOLUCENT POSTERIOR RETRACTOR
Radiolucent Technology
The radiolucent carbon fiber and aluminium blades improve imaging capabilities.
Screw & Blade based Distraction
This versatile system offers 2 configurations: parallel distraction of the vertebral bodies or a reproducible muscle dilation technique.
3D Blade Orientation
The blades can be independently positioned in a cephalocaudal or medial-lateral direction direction to improve visualization of the surgical site.
High Stability
The serrated blades are provided in 10 different lengths accomodating a wide range of anatomies and increasing stability.