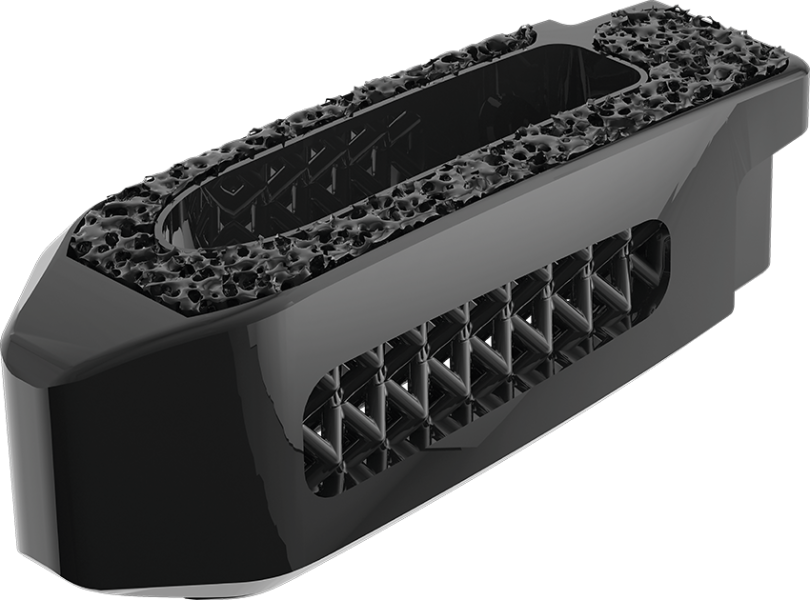 JULIET®Ti OL I/R
INSERT ROTATE Ti CAGE
Ti-LIFE Technology
The structure mimics the architecture of trabecular bone and is designed to promote bone ingrowth. This technology is based on a proprietary algorithm combined with a unique additive manufacturing process commonly referred to as 3D printing.
Insert/Rotate Technique
The JULIET®Ti OL I/R cage has been designed to be implanted by an Insert/Rotate technique, enabling the insertion of the corresponding size through a reduced space.
Anatomical Shape
The JULIET®Ti OL I/R cage offers a better fit with the anatomy of a patient, which may result in greater implant-bone contact.
Optimal Visualization
The JULIET®Ti OL I/R features an overall reduced density, optimizing medical imaging and postoperative evaluations.