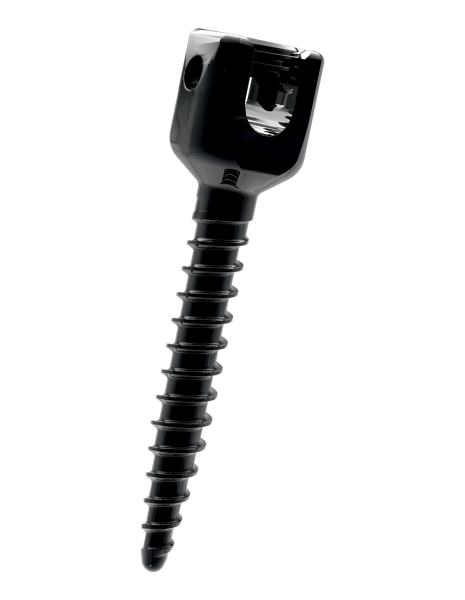 ROMEO®2 MS
MONOAXIAL PEDICLE SCREW
Streamlined Tip
The screw tip is designed to allow for an effortless and self-centering insertion of the screw.
Monoaxial screw
Monoaxial screw enables complete control of the reduction maneuvers of the vertebra.
Low Profile Implants
The low profile ROMEO®2 implants are designed to enable an atraumatic implantation and minimize anatomical interference.
Compact Set
One box of specific and intuitive instruments is needed for degenerative cases. A second box of instruments is available for more complex surgeries requesting a longer construct.