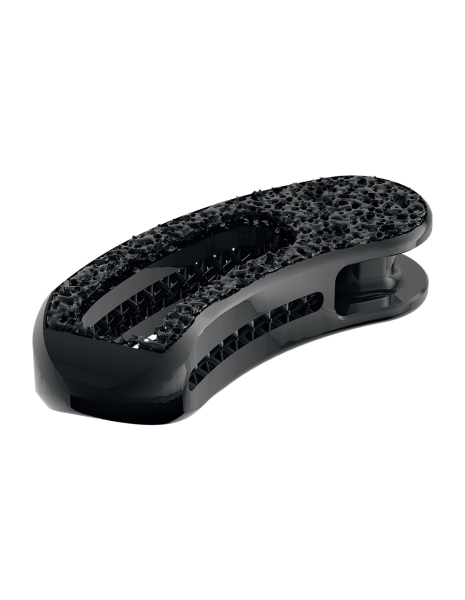 JULIET®Ti TL
TRANSFORAMINAL Ti CAGE
Ti-LIFE Technology
The structure mimics the architecture of trabecular bone and is designed to promote bone ingrowth. This technology is based on a proprietary algorithm combined with a unique additive manufacturing process commonly referred to as 3D printing.
Optimal Visualization
The JULIET®Ti is designed for reduced overall density to optimize imaging performances.
Easy & Secure Insertion
The cage features a smooth bullet-shaped self-distracting nose and polished chamfer. This design allows for ease of insertion, enabling distraction of the intervertebral space while mitigating the risk of damaging the endplates, nerve roots and soft tissue.
Multiaxial Holder
The implant holder's locking mechanism allows the users to change the direction of the device during implantation, ensuring precise anterior positioning of the cage in situ.