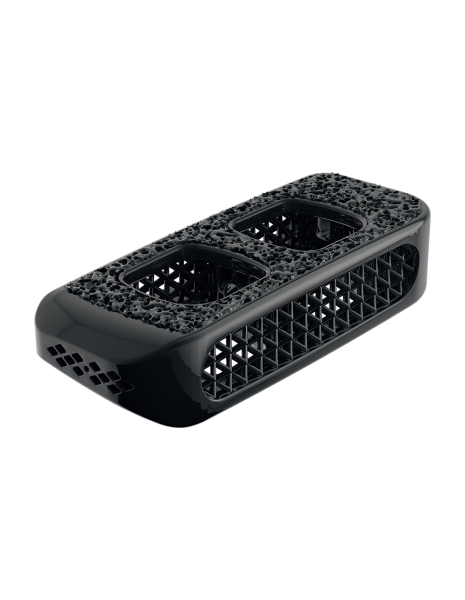 JULIET®Ti LL
LATERAL Ti CAGE
Ti-LIFE Technology
The structure mimics the architecture of trabecular bone and is designed to promote bone ingrowth. This technology is based on a proprietary algorithm combined with a unique additive manufacturing process commonly referred to as 3D printing.
MIS Lateral Approach
The retroperitoneal approach through a retractor minimizes soft tissue disruption and allows large footprint interbody placement for optimal endplate coverage.
Anatomical Shape
Anatomically shaped cages for optimal fit between endplates. 17 and 21mm widths. 0° & 8° lordoses.
Optimal Visualization
The JULIET®Ti LL features an overall reduced density, optimizing medical imaging and postoperative evaluations.